Soil Remediation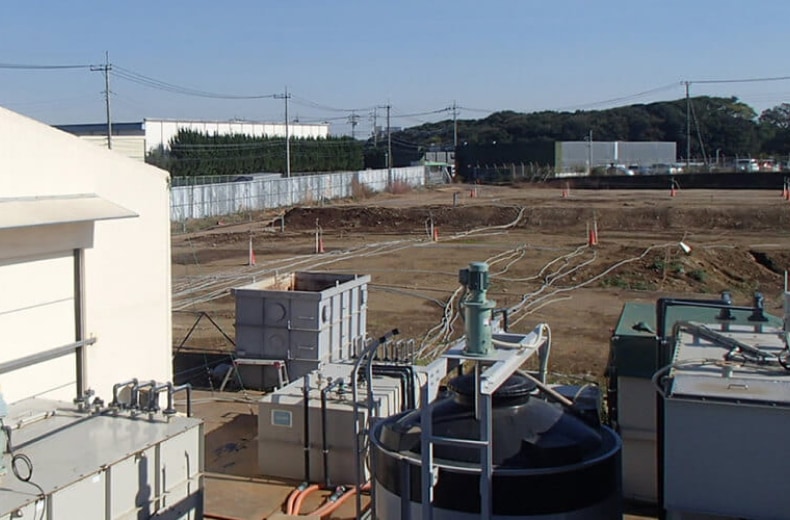 If soil contamination is confirmed at a development site for a logistics facility, CRE draws on the capabilities of the EnBio Group, a member of the CRE Group, and rigorously utilizes on-site soil remediation processes featuring low-cost, short-term techniques with low environmental impact. Our goal is to reduce environmental impact.
Example of on-site soil remediation process (Bioremediation)
Chemical amendments are injected into the soil to be remediated to stimulate microorganisms in the subsurface and break down contaminants.
Source:
Website of EnBio Engineering, Inc.